Some light-hearted humor to start your day!
Donuts are a symbol of law enforcement in America. They are loved by all police officers, who often enjoy them as a snack during long hours on duty. In fact, many law enforcement agencies have Doughnut Day fundraisers to support their work.
But in Ireland, there is no police force. The country is policed by the Garda Síochána, which is a national police service of Ireland. So in Ireland, donuts are confused and scared. They don't know if Garda loves them the same as the police in the United States!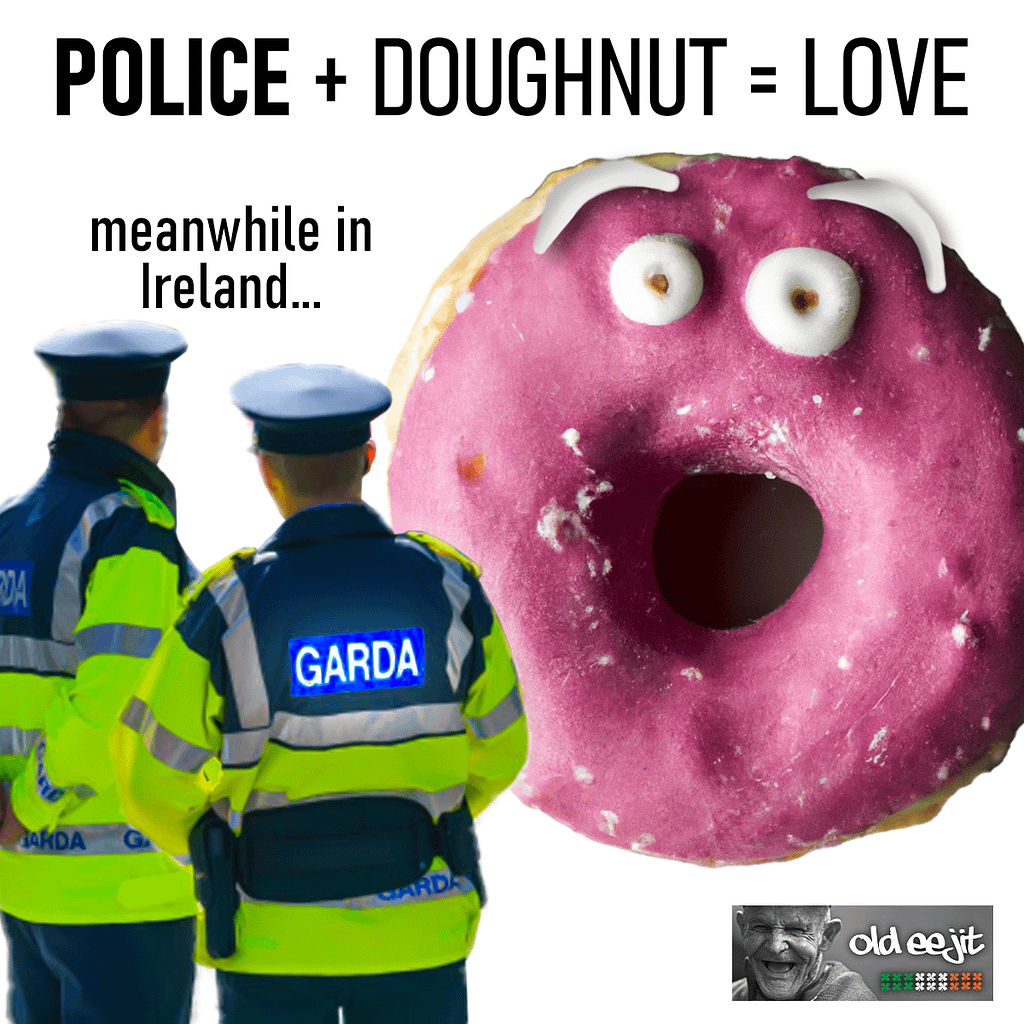 If you're ever in Ireland and see a donut, give it a reassuring hug. It needs all the love it can get.
Meme by Old Eejit