An enclosed shower cabin is a type of shower that offers a variety of features, such as massage jets and heated seats, to make your bathing experience more luxurious. Enclosed shower cabins are typically made from ceramic or acrylic, and they can be installed in a number of different ways, including recessed into the wall or freestanding. Many enclosed hydromassage shower cabins also come with built-in lighting and speakers, so you can enjoy a truly relaxing experience.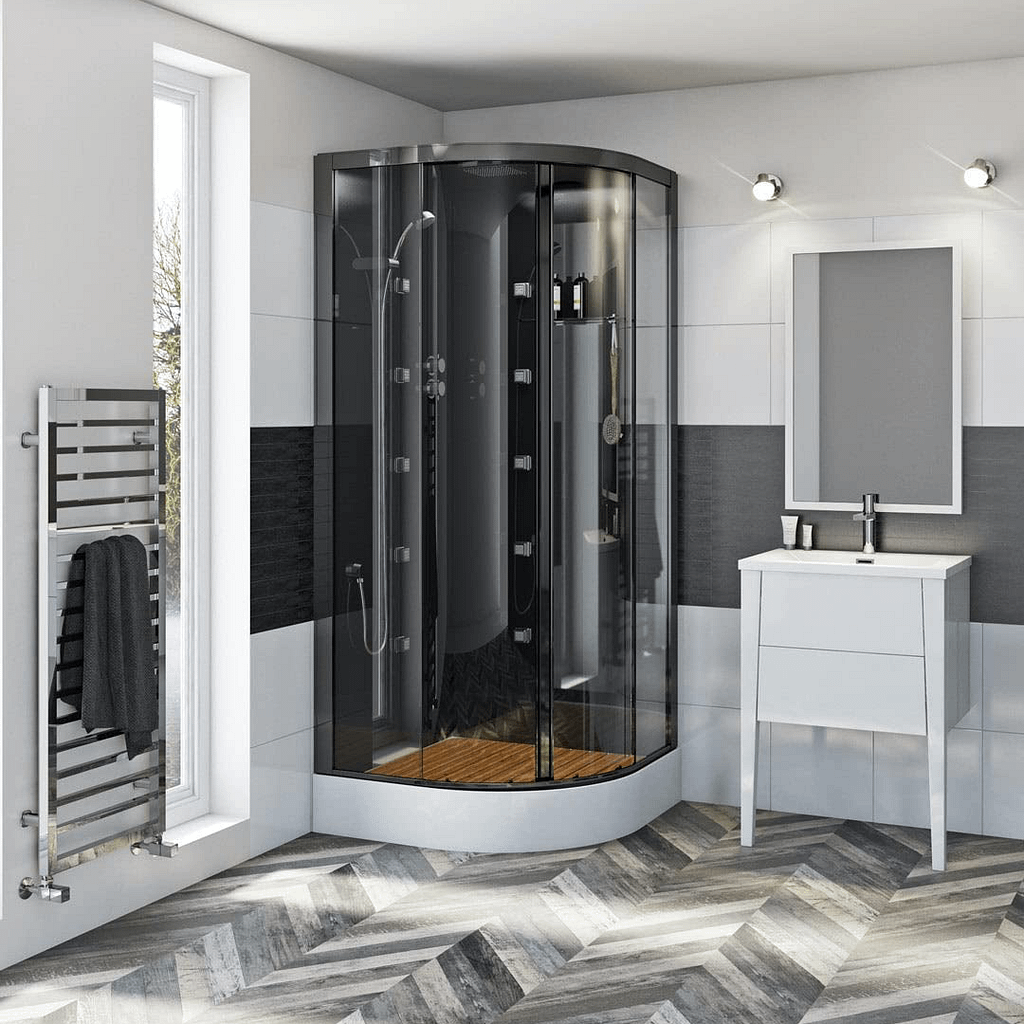 Buying Enclosed Shower Cabin
Believe it or not, buying an enclosed shower cabin in Ireland is not that easy. One day, my friend and I decided to go to the store and buy such a cabin because due to the specifics of the room, we needed exactly an enclosed shower cabin. After visiting several stores, we realized that in regular home improvement stores such cabins are not available.
Of course, we asked the salesman if they have enclosed shower cabins, to which he made big eyes and replied that such a thing does not exist. This amused me since 10 years ago I was a distributor of such shower cabins. I won't name this well-known store chain because I understand perfectly well that this is just the salesman's incompetence and has nothing to do with the store owner.
If you're looking for a way to pamper yourself and improve your bathroom at the same time, an enclosed shower cabin could be the perfect solution. Not only will you be able to enjoy all the benefits of a massage, but you'll also have a beautiful and stylish addition to your bathroom. Whether you choose a freestanding model or one that's recessed into the wall, an enclosed hydromassage shower cabin is sure to give you years of enjoyment.
Specifications
| | |
| --- | --- |
| Shower Head | Standard shower head + large central showerhead in the ceiling |
| Hydro Massage Jets | Yes. The quantity depends on the model. |
| Ventilation | Yes, for most of the models. |
| Stereo | Yes, for most of the models. |
| Lighting | Yes, for most of the models. |
Where to buy